OpenVPN Connect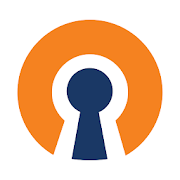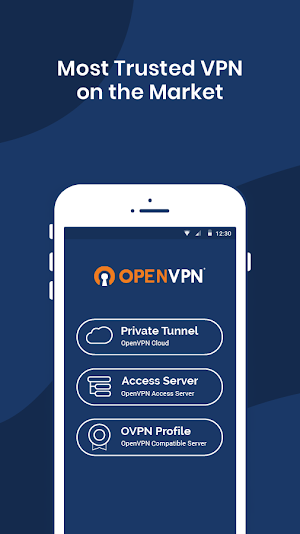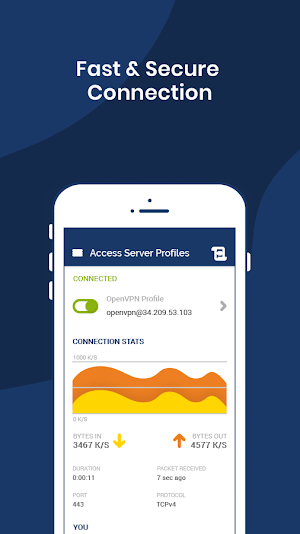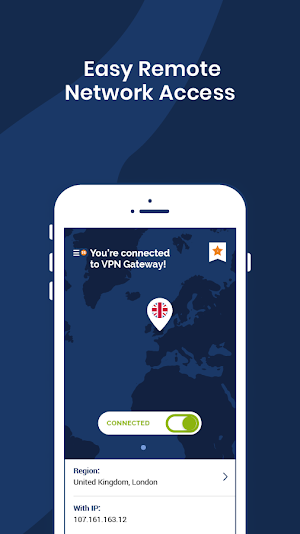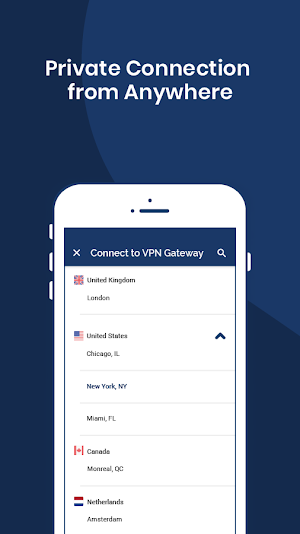 Краткое описание:
OpenVPN Connect является официальным приложением VPN для Android, разработанный OpenVPN, Inc.
It is a universal client serving the full suite of OpenVPN products:

⇨ Private Tunnel – hosted product for individuals
⇨ Access Server – server solution for businesses
⇨ OpenVPN Compatible Server – solution for self-hosted servers

Most of the commercial VPNs on the market actually use OpenVPN as the core protocol of their service. OpenVPN Connect is the only VPN client that is created, developed, and maintained by OpenVPN Inc. itself!

Whether you want to set up VPN for a large office, protect your home Wi-Fi, connect via a public internet hotspot, unblock geo-restricted websites via proxy, or use your mobile device on the road, OpenVPN Connect uses cutting-edge technology to ensure your privacy and safety.

OpenVPN Connect works seamlessly across all devices, no matter the complexity of your organization or your bandwidth.

Connect your world securely! For Private Tunnel, we offer a 7-day FREE trial for all new accounts!


WHY OPENVPN CONNECT?

► Most Trusted VPN on the Market
The only official VPN client created and maintained by OpenVPN Inc., used by over 50 million individuals and businesses worldwide

► Fast & Secure Connection
Top enterprise-grade traffic encryption to keep your Internet access fast, safe and secure, and block online threats when connecting via Wi-Fi and hotspots

► Easy Remote Network Access
Easily set up and configure remote access for your organization to ensure full security and privacy when accessing resources from home or while traveling

► Private Connection from Anywhere
Connect to our vpn servers around the world and keep your IP address anonymous.

► Unlimited Data, No Ads
OpenVPN Connect has no ads, ever. There is no throttling, ensuring fast connection with unlimited bandwidth for all accounts

► 24/7 Support
We offer 24/7 email support, live web chat support and ticketing support to resolve any question you might have in the shortest time possible

► Free Trial for 7 Days
Private Tunnel comes with a free 7-day free trial with no obligation to buy – simply register and start enjoying private and secure Internet access for free


HOW TO USE OPENVPN CONNECT?

You will need an existing OpenVPN Compatible Server, Access Server, or Private Tunnel subscription, depending on the service you want to use:

► You are an individual customer ⇨ Click on "Private Tunnel". Enter your credentials. If you do not have a subscription yet, sign up for a 7-day free trial!

► Your administrator gave you a hostname & username/password ⇨ Click on "Access Server". Enter your hostname as well as username and password and enjoy full connection security!

► Your administrator gave you an ovpn profile ⇨ Click on "OVPN Profile". Import the ovpn file and enjoy full connection security!


FEATURES
✓ Creates VPN tunnels encrypted with top enterprise-grade encryption ciphers. Data sent through the tunnel is 100% secure
✓ Connect to your office network resources from anywhere, configure and manage access rules and connection properties across your office
✓ Encrypt traffic over public Wi-Fi and hotspots, protect connection against hackers and sniffers
✓ Unblock geo-restricted websites via vpn – connect to one of our vpn servers around the world and retain full anonymity


WHO ARE WE?

OpenVPN Inc. is the industry leader in SSL VPN technologies and a trusted name in cyber security. Our award-winning open source VPN protocol has emerged to establish itself as a de-facto standard in the open source networking space. OpenVPN has been protecting identities and data while providing anonymity to internet users for over 15 years, allowing both individuals and organizations to establish and manage fast and secure VPN connections.
Требуется Android:
4.4+
Русский интерфейс:
Нет
Разработчик:
OpenVPN
Перейти на веб-сайт:
чтобы видеть ссылку, вы должны быть зарегистрированы
Google Play:
чтобы видеть ссылку, вы должны быть зарегистрированы
чтобы видеть ссылку, вы должны быть зарегистрированы
Последнее редактирование модератором: