Модератор
14.12.2018
54 110
18 533
316
Устройство

Samsung Galaxy S21 Ultra
Flick Launcher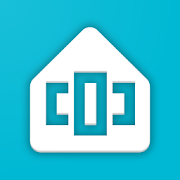 Краткое описание:
Лаунчер для Android
Flick Launcher Flick Launcher is a project created by Michele Lacorte and is now a part of the Kimera family. Flick Launcher will soon include Nigel AGI, an artificial general intelligence (AGI) poised to change how humans and machines interact.
Early Access Program (EAP) subscribers up to the end of May 2019, will get access to the alpha release of Nigel AGI. As alpha users, you'll have an exclusive opportunity to be our early educators to shape Nigel AGI, and will have access to all new bleeding-edge technologies integrated into the AGI algorithm. Non-EAP subscribers will have access to Nigel at the end of 2019.
Check out the new PRO version:
чтобы видеть ссылку, вы должны быть зарегистрированы
A Launcher inspired by the design of the Google Pixel Launcher, but with a few tweaks of course…
Artificial General Intelligence
Beyond AI is AGI. An AGI cannot be designed to do something. It must be taught. EAP subscribers get to participate in teaching Nigel AGI to read, write and learn about reality based on curriculum developed by early childhood educators.
Experience your device become more intelligent from one day to the next.
Next Generation Interface
With Nigel AGI, your mobile device interface will gradually change. Today's launchers are based on the idea of making it easy for people to operate their devices. What happens when the device becomes so intelligent that it knows what you are doing and what you need? EAP members get to teach Nigel AGI how Flick Launcher's interface should operate.
Integration
Flick Launcher supports Google Now Feed integration! New bleeding-edge technologies will constantly be integrated to Nigel AGI.
App Discovery
Do you remember that one episode on Star Trek when Captain Picard was searching the app store for an app? Of course not. No one envisions a future where people rely on app stores, social networks, ecommerce platforms and other middlemen.
With the Nigel AGI App SDK*, apps will "automagically" appear on your device when Nigel AGI believes it can help you take a step closer to achieving your goal.
* Nigel AGI App SDK will be available for Javascript and PHP apps fall 2019
Interface
You will find many ways to customise your interface, like a night mode, immersive mode, max size widgets, grid resizing, blur…
Change any text to the size, colour or font you like, and now even app animations!
And More...
- App Shortcuts
- Drawer
- Search bar
- Icons
- Notifications
- Dock
- Folders
- Pages
- Gestures
- Security
- Miscellaneous
Требуется Android:
5.0+
Русский интерфейс:
Частично
Разработчик:
Michele Lacorte
Перейти на веб-сайт:
чтобы видеть ссылку, вы должны быть зарегистрированы
Google Play:
чтобы видеть ссылку, вы должны быть зарегистрированы
чтобы видеть ссылку, вы должны быть зарегистрированы
Последнее редактирование: