Модератор
14.12.2018
44 119
17 932
316
Устройство

Samsung Galaxy S21 Ultra
Cloud Radio Pro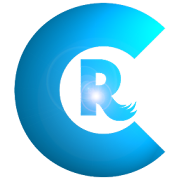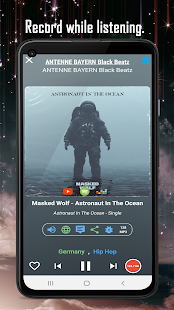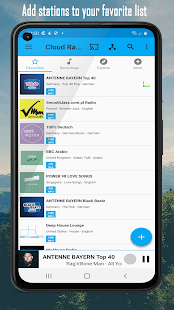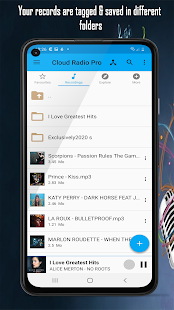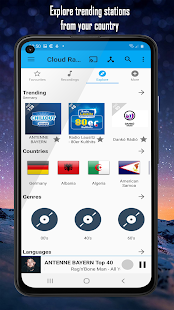 Краткое описание:
Онлайн радио для устройств под управлением ОС Android
Cloud Radio Pro - это онлайн радио для устройств под управлением ОС Android, которое предоставляет возможность прослушивать и записывать более 80000 радиостанций по всему миру, разделять песни по названию, а также, автоматически их тегировать. Приложение доступно на 20 языках
Основные возможности:
1 - Favorite list to manage your favorite stations
2 - Recent list to show recently played stations.
3 - List of favorite songs with Artist , song and Artwork if available.
4 - History of all played songs.
5 - List of recorded songs.
6 - Automatically search for Artwork of currently played song.
7- Share feature to share Radio with you friends
8 - Sleep timer to automatically turn off Cloud Radio.
9 - find easily all the stations from your country or regions.
10 - Search feature by name or description.
11 - Multilingual support up to 20 different language available(English, Deutsch, Français, Italiano ,Nederlands, Svenska, 简体中文, 繁體中文, Português, 日本語, Русский, Dansk, Suomi, Čeština, Polska, 한국어, عربية, Ελληνικά, Ελληνικά, Magyar, Español )
12 - All stations are divided by Countries , regions , Genres and languages.
13 - Screen lock Play / Pause buttons showing currently playing information with Radio name and Art Cover if available.
14 - Cloud Radio offer also a mode to save your battery life called "Zombie Mode" , if you want just to listen to Radio stream ,without the need of recording or looking for Artwork.This Mode will stop all threads that drain your battery to let you just enjoy listening to your favorite radio.
15 - Cloud Radio support MP3,AAC,HLS,OPUS,FLAC,OGG,M3U,PLS,ASX stream for now !
16 - Cloud Radio is constanly updaded if you want me to add any station please send me an E-mail to
admin@msoftapps.com
or you can add it yourself directly from the app
17- New features added in August 2015 : Searching by cities in some countries.
18 - Live search and display for lyrics of current playing songs (if available).
19 - Create an account and save all your favourites stations and favourites songs.
20 - Scheduled Recording ,now you can schedule any recording from any station and you will never miss any program on your favourite station.
21 - You can also set alarm to wake up with your favourite radio station.
24 - An internal player for your record , create a playlist.
You can play the records using any player the best one is AIMP Player :
чтобы видеть ссылку, вы должны быть зарегистрированы
Cloud Radio is also available in Pro version that makes it even more conformable to use .so beside all feature in free version Cloud Radio Pro is ads free and have others nice feature to enjoy more listening and recording.
1 - Record only the current playing song and automatically stops when the song name change.
2 -Continuously record and split songs by name.
3- Automatically Tag recorded songs with Artist,song name Album name(if available) and Artwork(if available).
4 - Save your record directly to your SD card.
Cloud Radio is available in 20 languages , most of them were generated using a translator ! Please contact me if you find any incorrect translation.
Cloud Radio uses free service from internet :
chartlyrics.com | lastfm.com | google Images | Lyrics.ovh | Itunes
"All lyrics are property and copyright of their owners. All lyrics provided for educational purposes and personal use only."
Follow Cloud Radio on Facebook :
чтобы видеть ссылку, вы должны быть зарегистрированы
Follow Cloud Radio on Twitter :
чтобы видеть ссылку, вы должны быть зарегистрированы
Check the website for more details :
чтобы видеть ссылку, вы должны быть зарегистрированы
For any suggestion /Query / Problem , Please contact me on :
admin@msoftapps.com
Требуется Android:
4.1+
Русский интерфейс:
Да
Разработчик:
MSoftapps
Перейти на веб-сайт:
чтобы видеть ссылку, вы должны быть зарегистрированы
Google Play (Pro):
чтобы видеть ссылку, вы должны быть зарегистрированы
чтобы видеть ссылку, вы должны быть зарегистрированы
Последнее редактирование: